Cru holds a conference for their leadership every January, at which they review the last year and set vision for the next year. For the 2011 conference, the theme was "Refresh", and my art director settled on using the imagery of lawn chairs.
For these background slides that would be used during the conference, I aided the photographer with the photo shoot at a lake across the street from our office building, and then I added various filters and effects in Photoshop to create a vintage look.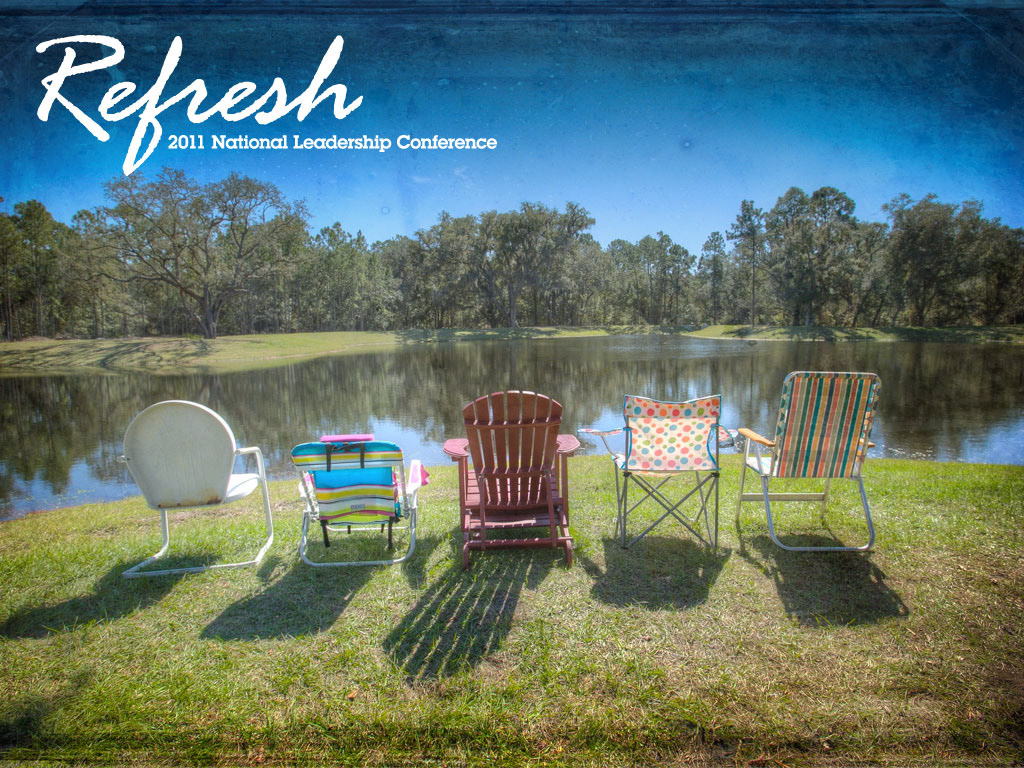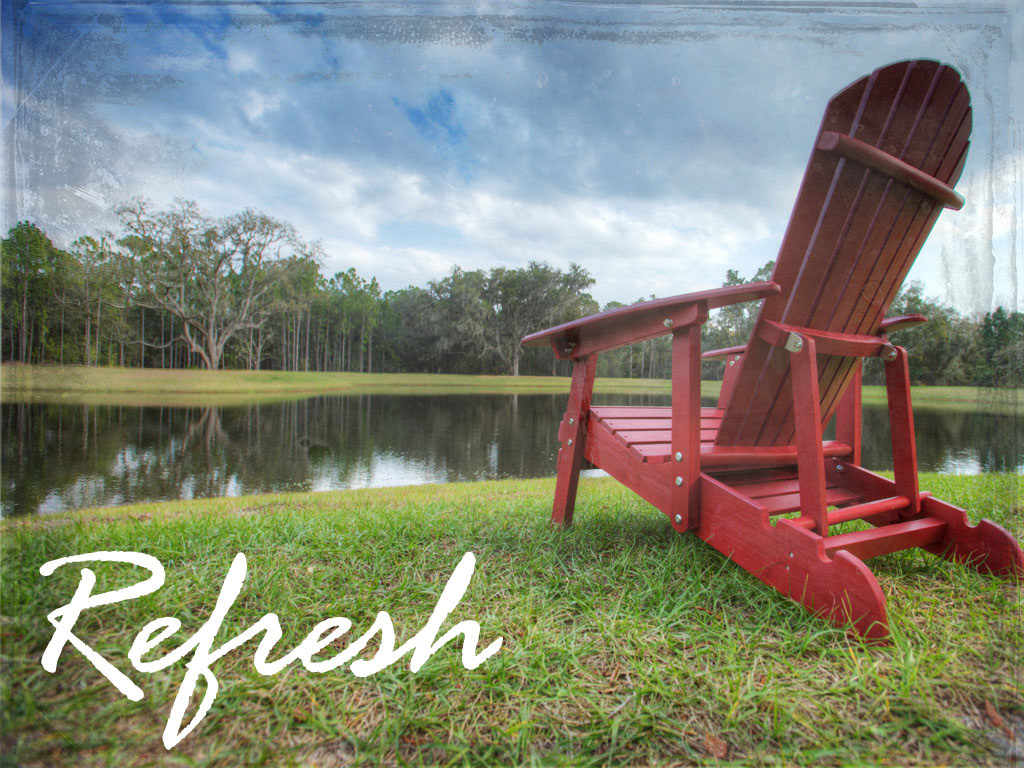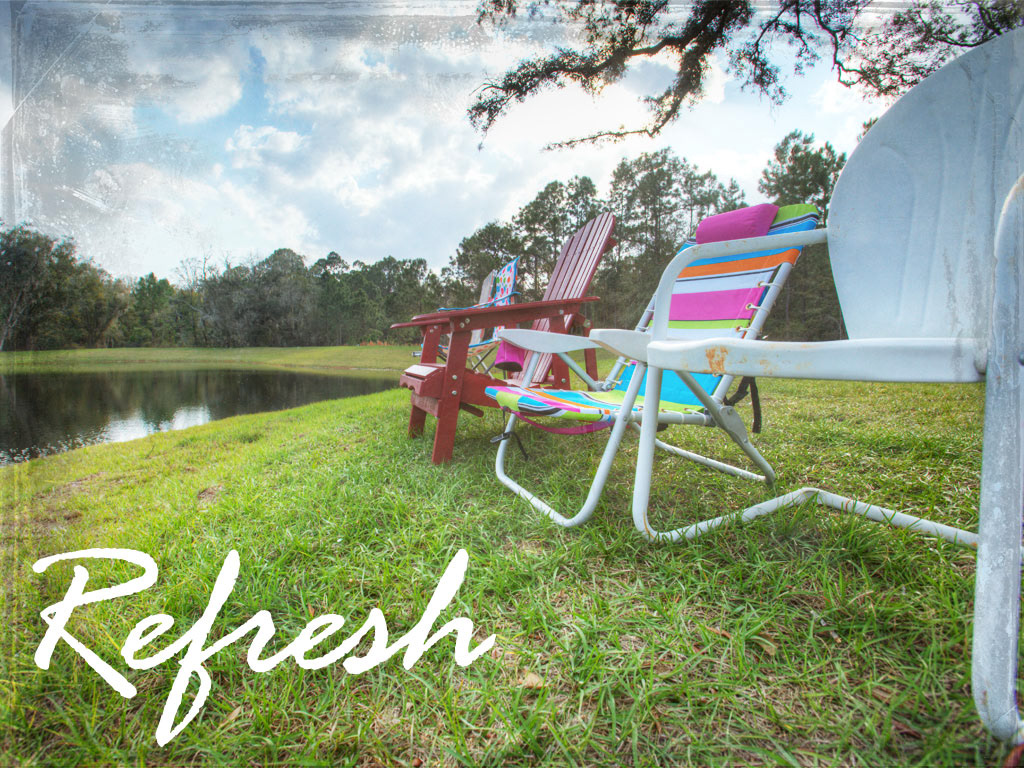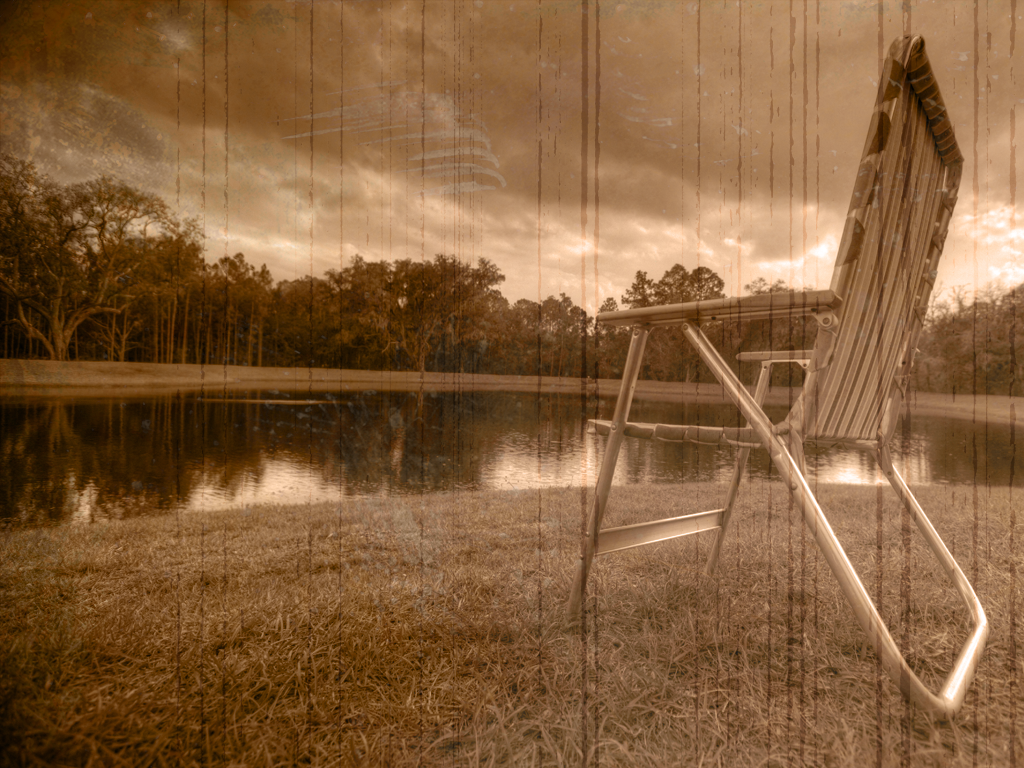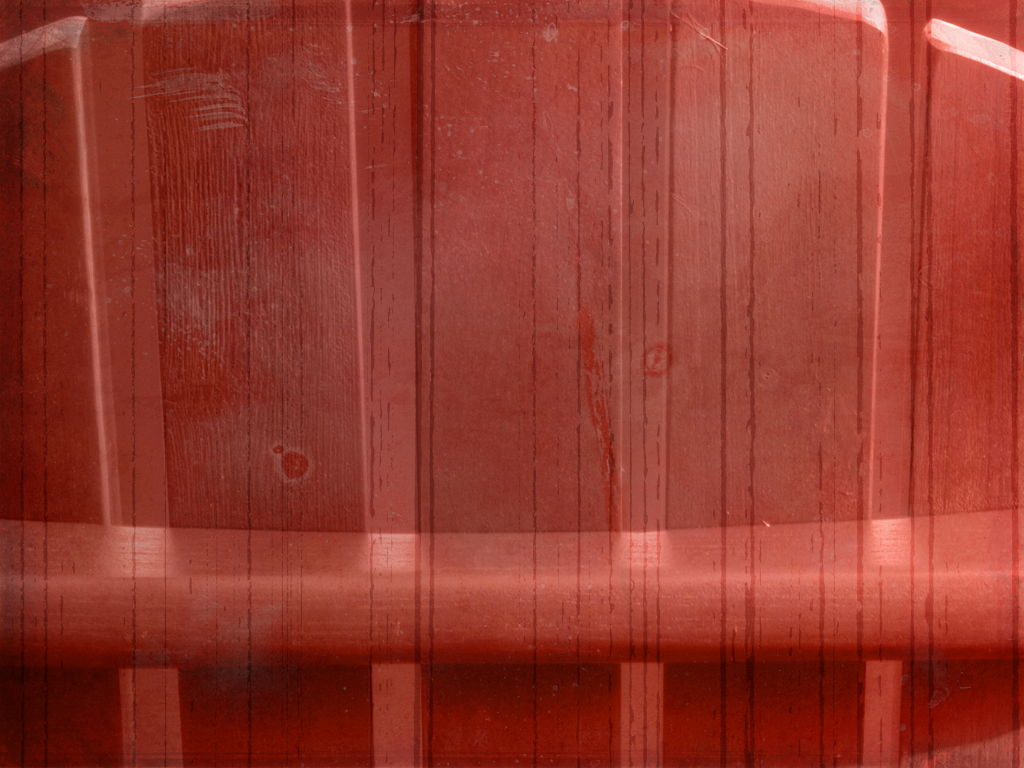 I also created the nametags for the conference. For these, rather than using the photographs, I hand-drew the chairs. This gives them a simpler, more graphic look, and yet the colors and textures still match those seen in the background slides and other pieces for the conference. I ran the printing of the nametags in-house.