Student Venture Global Projects
A postcard and t-shirt for international mission trips for high schoolers.
This is a postcard advertising mission trips for high school students. Unlike some of my other projects, I started this one with a blank slate, not working from a previously set theme. After brainstorming several different ideas, I settled this one: an airplane composed of landmarks, animals, plants, and musical instruments from around the world, plus a few other travel-related items. I worked with both the client and the print shop, seeing this project through from start to finish.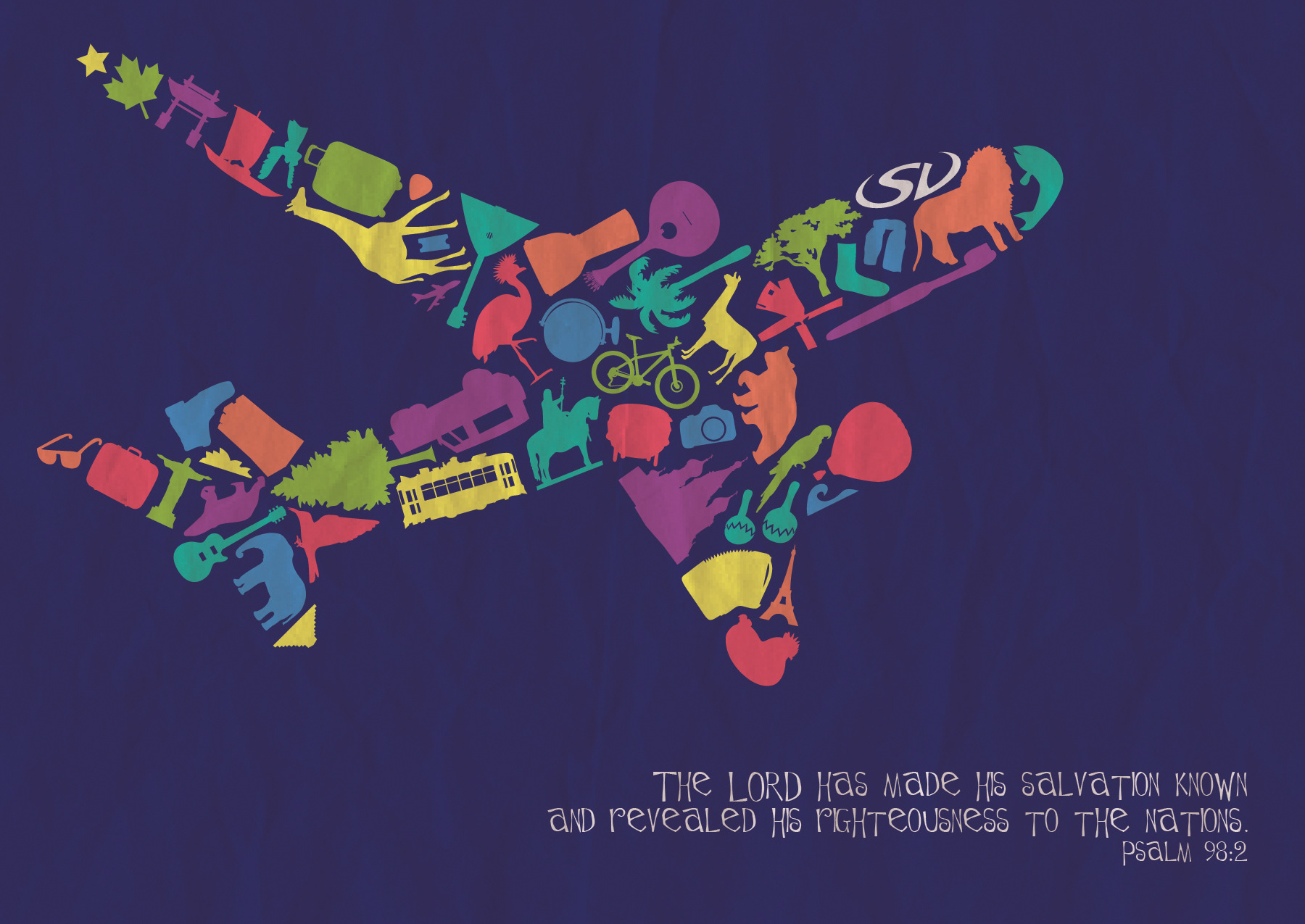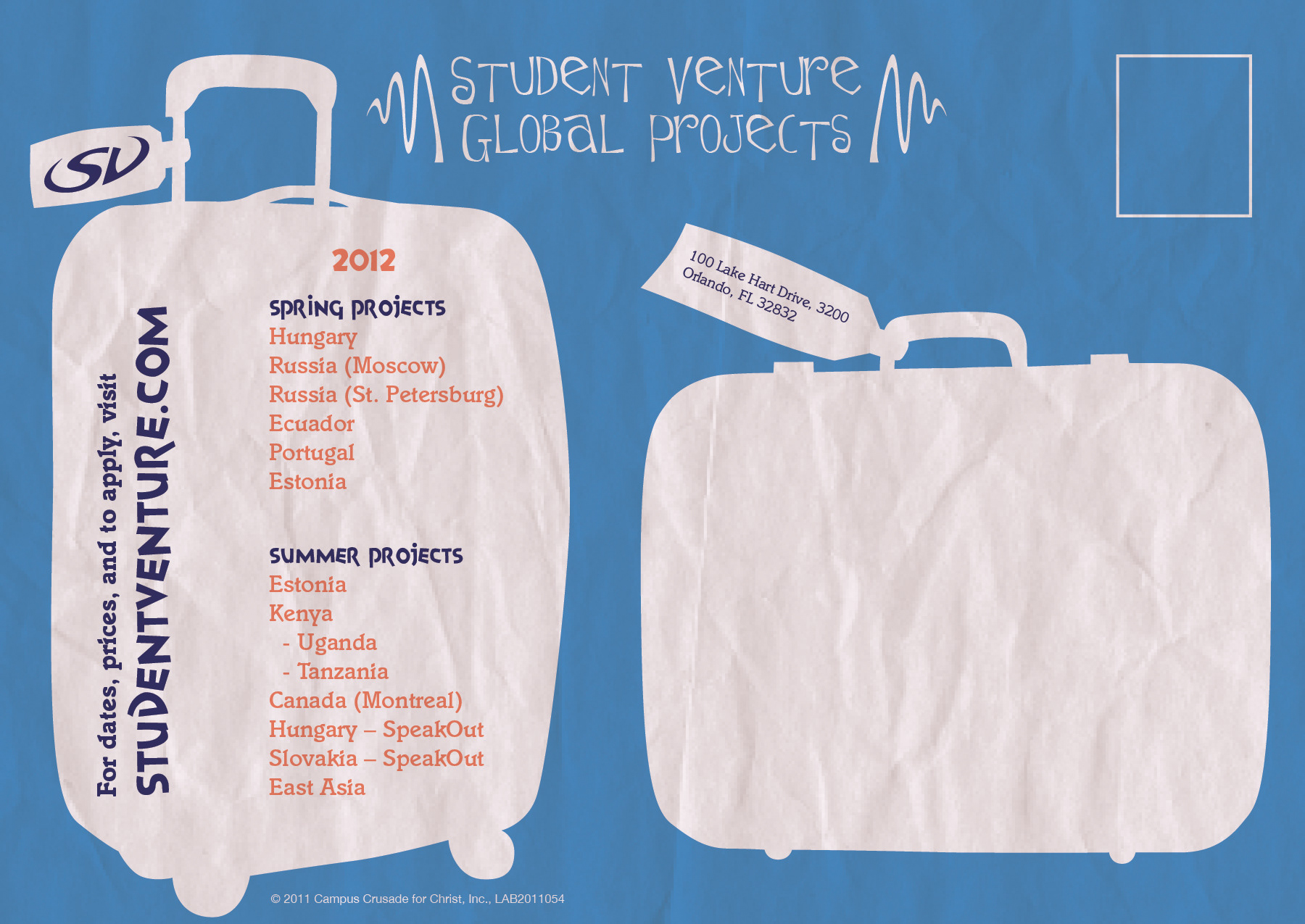 The design was also made into a t-shirt for the students and staff who went on the trips.